REVOLUTIONIZING PEST CONTROL
Quality Pest Control Services
Regardless of what is bugging you, Parshall Pest Control Experts provide prevention and control of unwanted pests! In Southwest Michigan, pest and insect control and prevention services range by season. Therefore, we offer a comprehensive consultation to get to the source of your pest problems.
What is Included in Your On-Site Consultation?
Parshall Pest Control Experts understand the value of knowing why a pest problem exists in a home. Our technicians will take the necessary time to thoroughly inspect your home until they can identify the best pest prevention services for your specific situation.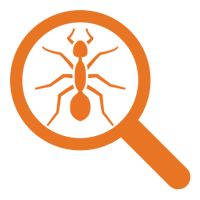 First, we start by properly identifying each pest we seek to control or prevent. Our technician will place any insect that cannot be identified with the naked eye under a microscope for further review.

Next, we take into consideration the habits of that particular pest (insect or rodent). There are three essential components that pests need for survival; food, shelter, and water. By inspecting your home we can also make recommendations to reduce their sources.

Afterward, we prescribe treatments that are based on their phenology; and never just "spray". For instance, eliminating access to food or water and minimizing areas of shelter can also help control or prevent some pests.
Our inspection includes a thorough evaluation of your exterior foundation, doors, windows, and garage area to expose any holes or cracks that need to be repaired. Blocking their entry is a very important step in rodent and insect control and prevention. In addition to North West Michigan pest prevention services and treatments, you may also benefit from foundation sealing to reduce future pest access to your home.
All findings will be explained in detail so that you understand why our approach will solve the pest problem before we begin. Trust your pest problems to Parshall Pest Control Experts.
Schedule Your Pest Prevention Services Consultation Today!
OUR MISSION
To revolutionize pest control by providing our customers with access to highly trained and equipped Pest Control Professionals.
WHAT OUR CLIENTS THINK
We were very sad to see our huge Maple go, but we couldn't have asked for a better company to do the job. Everyone at Parshall was professional, courteous…and the guy who did the tree work knew exactly what he was doing. AA+++…highly recommend!
The Parshall crew's display was very professional, safe and acrobatic, as they climbed and fell a mature 80 ft. oak tree, some of which hung over our second-story roof. Also, they didn't crush any of the rhododendrons beneath the tree, were very friendly, courteous, and did a great job cleaning up.
We recommend Parshall Tree Care Experts to all of our landscaping clients and work with them to maintain our own (beloved) huge, old maple trees. Fast, reliable, professional & knowledgeable. Your trees will thank you!
LET'S TALK PEST
We would love to chat about your pest problems. Let us provide you with a free on-site estimate. Please fill out the form below and one of our experts will contact you within 24 hours.
We take your personal information very seriously. We will not share any of the information you provide with any 3rd parties. Provided information will be used specifically to contact you in regards to Parshall Pest Control Experts.