Pest Protection Plans
With four plans to choose from, Parshall Pest Control Experts offer outstanding protection against unwanted pests. Protection plans are also an exceptional value.  You can enjoy year-round peace of mind for about the same cost as two or three individual service treatments. Our Insect, Insect & Mouse, and Complete Protection Plans come with an annual warranty that includes free call-backs.
Is a Pest Protection Plan Right for You?
If you have a zero-tolerance policy for finding seasonal pests in and around your home, a Protection Plan may be a great option. Even pest-tolerant homeowners can find themselves in need of protection. For example, Grand Traverse residents with older homes often battle mice and other invaders that take advantage of cracks in settling foundations. A protection plan might be a good fit for you if:
Your home is located near wooded areas and/or water
You have dealt with multiple types of pests
Your home has a history of repeated pest issues
You have an older home, especially with a natural stone foundation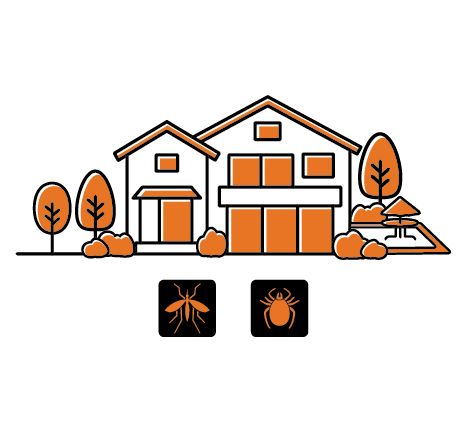 Biting Pest Plan
Our Biting Pest Plan takes care of mosquitos and ticks in your yard from May to October when their activity is at its peak. Our treatments are timed to the life cycles of outdoor pests to maximize their effectiveness. While we can't control every pest, our treatment reduces the mosquito and tick population around your home by over 80% (for most properties), so you can enjoy being outdoors again.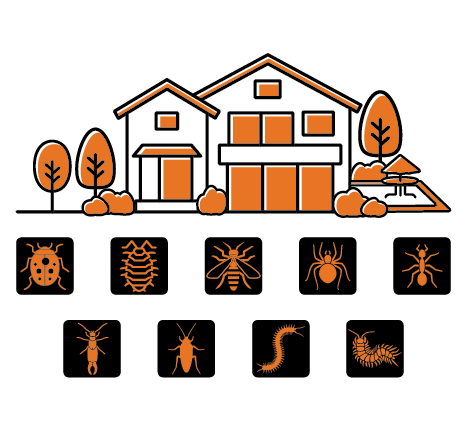 Insect Protection Plan 
Are you sick and tired of being startled by unwanted pests lurking in your home? Our Insect Protection Plan takes care of structural pests in and on your home. Treatments are scientifically timed to match the life cycles of the most common pests affecting your home's structure. Our year-round treatments keep all common insects from bugging you inside your home!
WHAT OUR CLIENTS THINK
We were very sad to see our huge Maple go, but we couldn't have asked for a better company to do the job. Everyone at Parshall was professional, courteous…and the guy who did the tree work knew exactly what he was doing. AA+++…highly recommend!
The Parshall crew's display was very professional, safe and acrobatic, as they climbed and fell a mature 80 ft. oak tree, some of which hung over our second-story roof. Also, they didn't crush any of the rhododendrons beneath the tree, were very friendly, courteous, and did a great job cleaning up.
We recommend Parshall Tree Care Experts to all of our landscaping clients and work with them to maintain our own (beloved) huge, old maple trees. Fast, reliable, professional & knowledgeable. Your trees will thank you!
LET'S TALK PEST
We would love to chat about your pest problems. Let us provide you with a free on-site estimate. Please fill out the form below and one of our experts will contact you within 24 hours.
We take your personal information very seriously. We will not share any of the information you provide with any 3rd parties. Provided information will be used specifically to contact you in regards to Parshall Pest Control Experts.